Before I get started I wanted to announce our first ever Scraps of Darkness BLOG HOP on October 15th!! We are revealing the AMAZING October kit and giving away TONS of prizes!! The
Scraps of Darkness
blog will be giving away two KITS as well as prizes being given out at each of our DT's blogs!! The chances of winning are huge and you can even win more than one prize!!! Mark Your Calendars!!!!
SCRAPS OF DARKNESS BLOG HOP on OCTOBER 15th!!!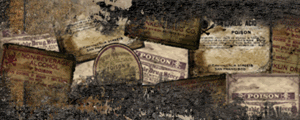 My father in law is a cigar smoker and he always has these really cool boxes left over. I snagged some up and decided to start with a basic box. I altered the box with items from the Scraps of Darkness September kit called Passages. Gorgeous kit!!
Here is a photo of the top. I call the large flower "Panties in a Bunch" and I will be doing a tutorial for it soon.
I decorated the inside with torn napkins and trimmed the edges in lace.
Thanks for stopping by and God Bless!!